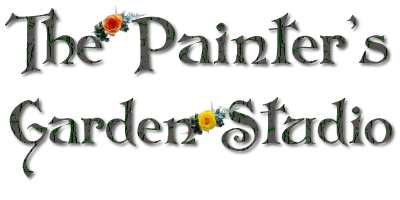 I have a home based studio that I have just started after closing my retail shop. I have been painting for 7 years and teaching for the last 3 years. I teach morning, afternoon and evening classes for beginners and intermediate levels in my studio overlooking my wonderful gardens that I hope to have in full bloom this summer. Gardening is my second hobby after my painting. I also sell books, brushes, paints and wood pieces and will also cut wood to order for those not fortunate enough to have their own saws.... Darlene

Best viewed at 800X600 Resolution
Some pictures are linked to a larger detailed picture. Picture will open in a new window.
Our Cottage Journal
Design by Linda Lover
Handpainted by Darlene Christensen
Includes originally designed pages to keep a journal for 52 weekends, pages for cottage recipes, bird watching, catch of the day, things to shop for, on hand at the cottage etc.
Price $70.00
Oop's Don't Fall Santa's
Designed by Ritva Rasmussen
Handpainted by Darlene
Designed to go around a door frame.
Price $30.00
Memories Box
This box is perfect for storing memory treasures or even silverware. 9 x 16
Price $75.00
Puffed Hearts with Bears
These adorable ornaments are handpainted and feature 2 of the cutest little bears. Please specify either boy or girl bear when ordering.
Price $12.00 each
Santa Plate
Design by Ritva Rasmussen
Handpainted by Darlene
Beautiful Santa portrait handpainted will on a 12" round plate.
Price $30.00
Snowman Welcome
Banner available in your choice of color.
Price 25.00

Handpainted Emu Egg Ornaments
Painted eggs with stand : $16.00
Unpainted egg with stand : $8.00
| | |
| --- | --- |
| | Real Emu eggs painted with easter theme or flowers, hanging on a brass ornament stand. Background colour is a deep blue green and is the natural colour of the egg. |
| Flower colours can be of your choice. All eggs are approx. 5-7 inches in length. | |

Ordering Information
Shipping costs will be calculated for each order and you will be notified of the total once your order is received.
Canadian, US and Overseas orders Welcome
Overnight and COD shipping is available for an additional charge.
Payments may be made by Visa, Money Order, or Checks (make payable to Darlene Christensen
Each egg is handpainted at the time of order so please allow extra time if purchase is a gift.
Orders will be shipped approx. 1 week from receipt of payment, please allow additional time during Holiday season.
E-mail, Phone or Mail orders to:
The Painter's Garden Studio
Darlene Christensen
1684 Newtonville Rd
Newtonville Ontario Canada L0A 1J0
Phone: 905-786-2576 Fax: 905-786-1171
Updated: 10/28/1999


Pine Hollow ~handcrafts~ -Furry Bunnies, Fabric Bears, Muslin Dolls, & Wooden Creations await. No matter what you choose to do while at "The Hollow", be sure to do one thing.."ENJOY YOURSELF!!
Banner Exchange sponsored by Craft Central
All content & graphics © 1999 Darlene Christensen &/or TJH Web Design
All Rights Reserved
Nothing on this website (including all photos, pages, text, graphics, etc...) may be reproduced in anyway without the express written permission of copyright holder(s).