Click Here to for More Crafts

Banner Exchange sponsored by Craft Central

1st Arts and Crafts Top 100 Craft Sites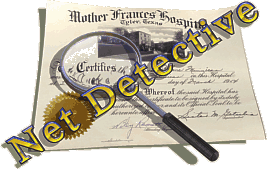 Links to mailing lists for Tole & Decorative Painting:


VISIT



A Free Resource For Artists And Crafts People Of The Web
Links to some of our favorite websites:

| | |
| --- | --- |
| | |
| The Texas Coffee Connection - Let us be your passport to the world with our custom roasted coffees and teas. 100% satisfaction guaranteed! | Home and Garden - We specialize in providing the seeds for your planting needs, artwork, and picture frames. Secure online ordering available.. |
| The Roasting Co. - The Salt Lake Roasting Co. believes in 'Coffee without Compromise.' To the bottom of the cup, the Roasting Co. seeks out estates that grow coffee in balanced ecological environments in remote areas spanning the Americas and Africa. We carry over 50 | A World Choice Express Mall - International Shopping Mall site, an Auction for Antiques, Collectibles, and Quilts, features Amish and other fine crafters of Art, Clothing, Crafts, Decorative Items, Dried/Foods, Solid Oak, Cherry, Maple, Upholstered and Outdoor Furniture, Crocheted ite |
| Free Stuff For Cooking - Free cooking supplies, samples, recipes and more. National companies want to introduce you to their products and services and offer 'free stuff'. | All Free Stuff! - All totally free: Catalogs, Coupons, Games, Contests, Magazines, software, puzzles, sweepstakes & much more! Most offers are available to U.S. residents only. |
| | |
Awards this site has won for design, content, etc....

| | |
| --- | --- |
| | |
| | |
| | |
| | |
| | |
| | |
If you would like to exchange links, please send an e-mail with the name and url of your site along with the url for your banner or if you would like a text link include a brief description of your site. A reciprocal link is required. Our banner and url is listed below. Thanks!

http://tolemates.virtualave.net

|| Home || Artists || Guestbook || Links & Awards || Email || Message Board ||


All content & graphics © 1999, 2000
TJH Web Design
All Rights Reserved
Nothing on this website (including all photos, pages, text, graphics, etc...) may be reproduced in anyway without the express written permission of copyright holder(s).