I have been painting off and on for 10 years, but became serious about it in 1995. When a friend who was an accomplished decorative painter, Linda Coreson, showed some interest in my work and started helping me to improve. With much coaxing and encouragement I began selling my work in 1996 and teaching in 1997. I now am a show promoter as well. My goal is to be the best possible artist I can be, begin designing, and teach my children and whom ever will let me of the beauty of this art form, and it's application to life...Marie

American Heart Pin
A pin representing our love for all things American... Can also be painted to suit other countries flag & colors.
Size: 3" x 3-3/4"
Price: $5.50
Primitive Turkey Pin
A darling turkey pin in rustic colors. Perfect for the fall holidays.
Size: 3-1/2" x 2"
Price: $4.00

Click on picture for larger view

Vine Heart Rack
This beautiful heart rack brings the outside beauty into your home... available with berries or petite flowers.
Colors Available: mauve, stoneware blue, wedgewood green
Size:14-1/2" x 9"
Price: $22.50

Click on picture for larger view

Lily Bear Switchplate
I originally designed this piece as a gift for a special friend. The bear holds a strand of Lily of the Valley.
Colors Available: Bear's clothing can be done in customers choice of color.
Size:5-1/2" x 6"
Price: $15.50
Note: Pattern Packet available soon.

Click on picture for larger view

Free Snow!
I designed the framed so you can change the picture according to the season. Cute snowmen amongst the pine trees with the winter saying "Free Snow! Shovel all you want!"
Inserts Available: Winter, Spring, Summer, Fall
Size: approx. 10" x 14"
Price: Frame - $25.00
Insert - $35.00

Click on picture for larger view

Scenic Country Stocking
This is a beautiful country stocking, with a winter landscape scene in the middle and a swag of pine at the top.
Colors Available: Stocking color available in Red, Blue, Green, and Yellow Gold
Size:7-1/2" x 3-1/2"
Price: $12.50

Click on picture for larger view

Santa Sewing a Bear
This is a darling Christmas ornament in which Santa is concentrating on sewing up the stuffed teddy bear.
Size: approx 5.5" x 5"
Price: $15.00

Ordering Information

Tole Keeper
Marie Owen
2223 SW Quartz Ave.
Redmond, Oregon, 97756
Phone #: (541) 923-5638
E-mail Address: Tole Keeper

Shipping: All shipping charges will be calculated at the time of order. Canadian & International orders welcome! Overnight shipping available if the item is in stock. Items will ship only after checks and/or money orders have cleared. Shipping is via UPS or USPS.
Payment Methods: Checks, Money Orders, Cashiers Checks (Credit Card Ordering Available Soon)
Wholesale & Quantity Discounts Available - Email for more information
Unfinished Wood: All of the pieces offered here are also available as unfinished wood for the tole & decorative painter. Contact me for prices and more information.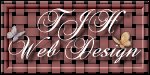 Banner Exchange sponsored by Craft Central

All content & graphics © 1999 TJH Web Design
All Rights Reserved
Nothing on this website (including all photos, pages, text, graphics, etc...) may be reproduced in anyway without the express written permission of copyright holder(s).